by Kathryn Denis | Access Planner
This past July KMA staff traded in their smart levels for power tools to help build affordable housing with Habitat for Humanity Metro West/ Greater Worcester.  KMA's summer outing took place at the affiliate's Northborough job site located at 33-35 Main Street.  The building, a circa 1800s general store, is being transformed into an affordable 2-family home with an accessible unit on the ground floor.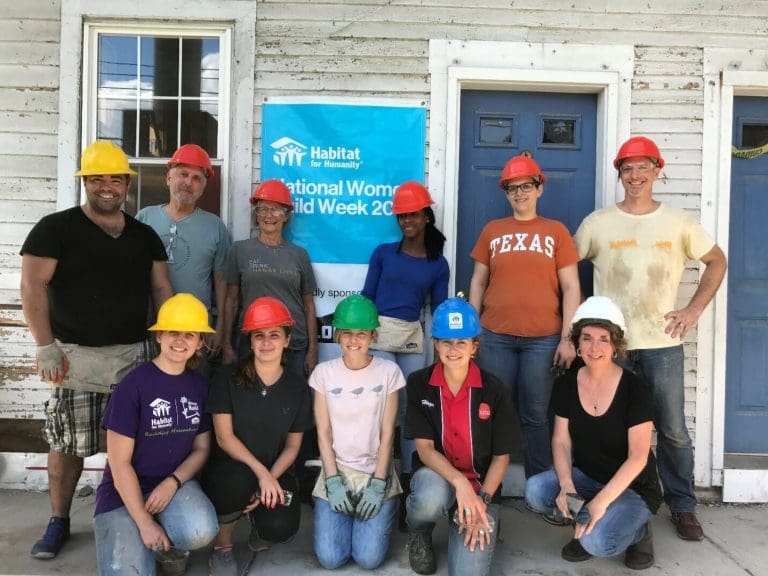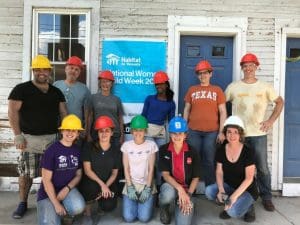 The day started off with a meeting about the project and an introduction to the regular volunteers.  We then split into several groups to help tackle different parts of the project.  Some staff members worked on hanging floor joists; others worked on digging footings in the basement; a couple of us laid subflooring; a few even knocked down an exterior wall that needed replacing.  With some guidance from the regular volunteers, KMA staff completed quite a few tasks.  By the end of the day, everyone left feeling tired but accomplished. It was exciting to learn and participate in the carpentry skills we often see in the field.
The approaching holiday season is an appropriate time to reflect on the past year.  KMA is grateful to have had the opportunity to spend a day with Habitat for Humanity creating affordable housing in our local community.
Habitat for Humanity is a nonprofit that builds houses with people in need of affordable housing and then sells the homes to families with 0% interest rate mortgages. These homes are available for purchase by families living within 30 and 60 percent of the Area Median Income who are willing and able to become homeowners, partner with Habitat, and provide 400-500 hours of "sweat equity" working on their future homes, or another Habitat project.
If you would like to learn more about this project or support it with time or monetary donations, please visit the build page on Habitat's website.